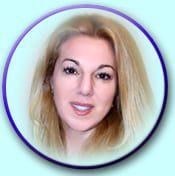 Diana Bragoli, CRNP is a Certified Registered Nurse Practitioner. As part of the Plastic Surgery Specialists team she treats wounds, skin lesions, performs skin biopsies, laser destruction, and minor excisions of skin lesions. She helps manages patients with rosacea, melasma, acne, cosmetic skin concerns, and assists in the pre and post operative management of other plastic surgery patients.
M.S.N: Adult Nurse Practitioner Track, Rutgers University
M.S.A: Healthcare Administration, Central Michigan University
B.S.N:  Hawaii Pacific University 
Certified Registered Nurse Practitioner: state of Pennsylvania and state of Hawaii
Board Certified: American Nursing Credentialing Center (ANCC)
Registered Nurse: State of Pennsylvania
Sexual Assault Nurse Examiner Trained: State of Virginia
Volunteer Services: Active member of West Chester and International Red Cross Medical Disaster Relief Teams.