Valley Forge Office
1288 Valley Forge Road, Suite 65
Phoenixville, PA 19460
phone: 610.935.5600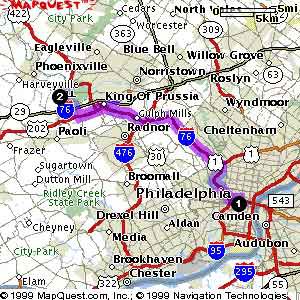 From Philadelphia to the Valley Forge location: Patients from the Philadelphia area will need to:
Take Route 76 West and get off at the King of Prussia area at the "Mall Boulevard" exit
Follow the Mall Boulevard exit around to the first light and turn RIGHT (the King Of Prussia Mall complex will be on your left)
Go to the NEXT light and turn RIGHT onto Upper Gulph Road. This will put you on the road into Valley Forge Park, which becomes Route 23/Valley Forge Road. You will drive through Valley Forge Historic National Park. After about a 2 mile drive throught the park, the Valley Forge Commons (the location of Dr. Monteiro's office) will be about 1/2 mile on your LEFT after you pass the "Girls Scouts of America" complex (a sign for it will be on the right.)
Turn left at the FIRST entrance to the Commons, and turn LEFT at the first driveway you encounter; and LEFT again into a "dead end" parking area. Dr. Monteiro's office will be in that area of the complex (a green and gold sign outside the office door will indicate the office door – Suite 65).